Are you looking for a way to remove text or watermark from pictures? Normally Photoshop does a good job of removing them, but not everyone uses Photoshop. So we introduce some tools that help users remove text from images.
Product Recommendation: Free Online Image Compression.
Best Tools to Remove Text from picture
PicWish
PicWish is the first solution described in this article to remove text from photos. With removal tools, including the Brush Tool, Rectangle Tool, and Lasso Tool, you can eliminate any unwanted elements. This online service is completely free. If you want to remove text from an image, PicWish does it for you quickly.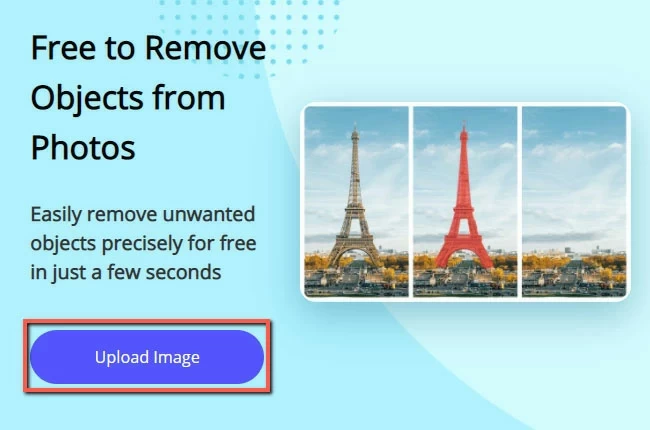 Operation method:
Visit the online tools page of PicWish.
Click "Upload Image" to upload the image.
Use one of the removal tools to remove text.
When complete, then "Download" to local.

WebinPaint (online)
WebinPaint is a relatively easy way to remove text from images. This online tool helps users easily remove text or other elements such as watermarks, logos, dates, etc. from photos.
Operation method:
Open this URL in your browser.
"Upload Image" by selecting the image you want to edit.
Click the red circle button and select the text you want to delete.
Click "Erase" and then "Download" to save to your device.

Snapseed (iOS)
Snapseed is another great image editor for removing text from images. It can easily remove text or even any element from a photo. This iOS app can also be used to adjust images such as: exposure, color, balance, filters, etc.
Operation method:
Go to App Store to get Snapseed installed.
Open the app and click the plus icon to upload an image.
In "Tools", select the "Repair" icon, then choose the text you want to delete.
Save the photo when finished.

TouchRetouch (Android)
TouchRetouch is one of the best photo editors on Android that helps users remove text from images. It is an easier way to remove text from pictures. Using this tool can help users easily remove any content and imperfections from photos. The only regret is that it is not free, and you need to purchase a membership to use it.
Operation method:
Install TouchRetouch from the Google Play Store.
Launch the app, tap "Albums" to upload photos.
Select "Quick Fix", then "Quick Brush".
Select the text you want to delete, then click "Delete".
When done, click Export to save the photo with the deleted text to your phone.

Conclusion of Removing text from images
No matter what device you have, if you need to delete text from photos, you can find a simple solution in this article. With these solutions, instead of spending a lot of time learning Photoshop to remove text, you can remove unwanted text from photos with just a few clicks.