TikTok is the most popular video-sharing site in recent years. TikTok, the largest virtual library of entertainment videos, has a very active user base from all over the world and a huge library of videos that is constantly updated.
Now it even lets users save TikTok videos to your gallery. Some might wonder why TikTok videos are downloaded when you can watch them online. This is to make it easier for you to share with your friends and family. Download saved TikTok videos and upload them separately to other social platforms or video-sharing sites (like YouTube, Facebook, Instagram), regardless of whether they use the TikTok app.
If you're interested in video editing and polishing, you can also edit saved TikTok videos through the video editor to inject your whimsy. You can also share your outstanding performance at work, the wonderful moment on the football field, the beautiful scenery you see in life, and the warm time with your family and friends by creating precious short films.
Product recommendation: TikTok video downloader
Here are 3 ways to save TikTok videos to your gallery. Each has its own strengths, and you can choose one to save TikTok videos.
1. Save TikTok videos using the TikTok APP
TikTok is an open and very user-friendly network platform. Unlike other websites, users can save their favorite TikTok videos to any device without registering, including Windows, Mac, iPhone, Android and other devices. To download TikTok, you can download unlimited videos on its platform without registering. Watch or share videos offline anytime and anywhere.
This built-in TikTok feature is really sweet, so let's take a look at how to save TikTok videos on your smartphone or PC using TikTok. You don't need a TikTok account to save videos.
Step 1 Download, install, and start TikTok.
Step 2 Click the arrow icon (Share To button) in the lower right corner of the page.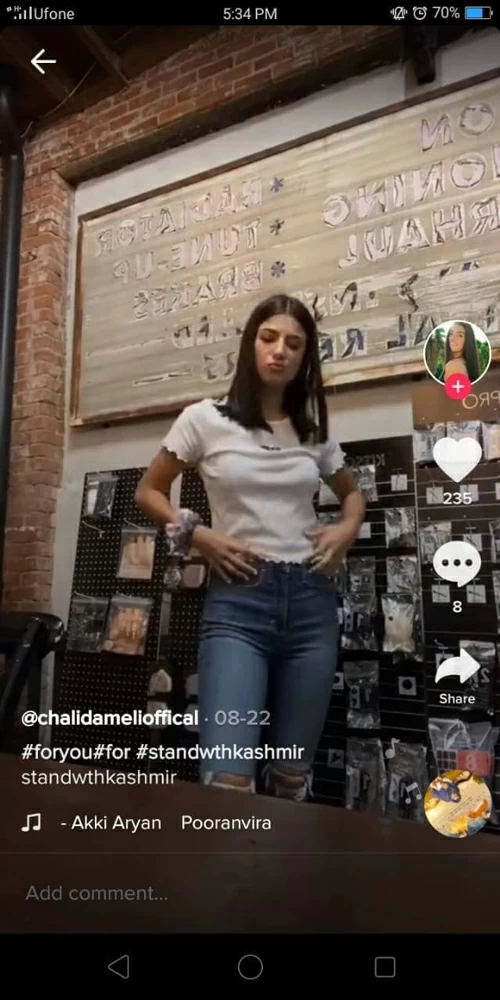 Step 3 Click Save Video.

Step 4 TikTok will download videos from its platform to your device in seconds.

TikTok's nice features make it the most convenient for you to download tons of videos without resorting to any other third-party apps by simply clicking "Save."
2. Save TikTok videos online
In addition to downloading TikTok videos through the TikTok platform itself, there are of course other tools you can use, such as the TikTok Downloader, aka TTDownloader. It's an online tool that helps users easily save their favorite videos from the vast and fascinating TikTok library.
You may ask, why use online tools to download TikTok videos? The reason is that using online tools to download TikTok videos has the following advantages:
TikTok video can be saved online to any device, such as computer, iPhone, Android or tablet.
The downloaded TikTok can be saved in any format, such as MP3 or MP4.
There is no need to download any application, just the URL of the video.
TikTok video watermark can be removed.
No registration is required.
Completely free.
Unlimited download.
Knowing these advantages, aren't you thrilled? Then you'll be wondering how to use TTDownloader to save TikTok videos online.
Step 1 Open "www.ttdownloader.com" in Google Chrome, Safari, Microsoft Edge and other browsers.

Step 2 Right-click a TikTok video and choose Copy Link Address from the shortcut menu.

Step 3 Paste the URL to the download box of TTDownloader and click Obtain Video.

Step 4 On the page that is displayed, select a video download method from the drop-down list and click Download Video.
Step 5 Wait until the TikTok video is downloaded.
3. Use YT Saver to save Tiktok video
To download TikTok video, YT Saver application is a good choice. The reason why it stands out is that it provides super fast and free downloads. You can download TikTok videos without logging in. In addition, YT Saver is not only a downloader, but also a video player! It's cool. All videos on your device can be played using the YT Saver application.
YT Saver has a simple and smart interface, which is well received by users. Save TikTok videos to your Windows, Mac, iPhone, and Android devices in a few simple steps.
Step 1 Download, install and start YT Saver.

Step 2 Go to TikTok and click the video you want to save. Then click "Share", slide left, and click "Other" to copy the video address.

In addition, you can also click "Share" and then click "Copy Link".
Step 3 Paste the copied URL to YT Saver or it will appear automatically after it is directly shared to YT Saver, and then click "Download".

Step 4 Wait for YT Saver to download TikTok video. Later, you will see TikTok video on your device.
Summary of Top 3 Ways to Save TikTok Video in Gallery for Android & iPhone Devices
The above is how we can save TikTok videos to your gallery. From now on, you don't have to worry about losing your favorite videos. Downloaded TikTok videos are saved safely on your device, so you can watch them whenever you want. YT Saver is an ideal choice if you want to create TikTok videos with cool effects and moving hearts. Just follow the steps, novices can also create exciting TikTok videos through YT Saver's user-friendly interface.