Due to copyright or platform restrictions, downloading content from the Facebook platform is often difficult. Platforms like Facebook prefer users to spread the word by sharing links, thereby increasing their visits and revenue. Fortunately, there are two free workarounds that can help you with Facebook video download.
Special reminder: If you want to download something that may be copyrighted, please check if it would violate the Facebook video usage rules before you start.
Product Recommendation: Facebook video downloader.
Download facebook video downloader
Complete Facebook Video Download on your computer
If you need to download facebook videos on your computer, our most recommended tool is YT Saver. This is a download tool for 10000+ video platforms including Facebook, and it supports FB private video download.
YT Saver software installation
How to download video from facebook?
Step 1 Find the FB video or private Facebook video you want to download and copy the video link.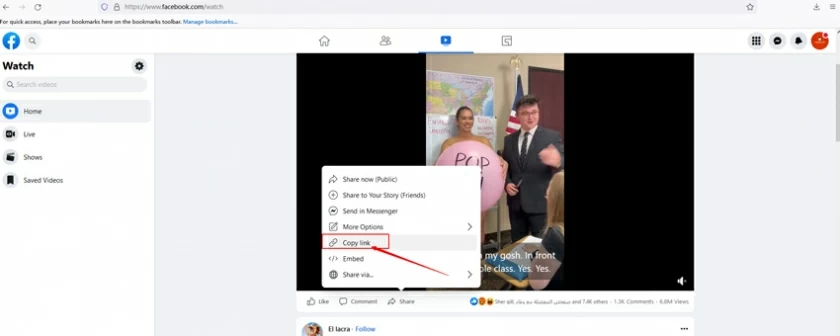 Step 2 Start YT Saver, and then select parameters such as output format and video quality. Of course, you can also directly use the default download settings without setting relevant parameters.

Step 3 Click "Paste URL" and the software will automatically start downloading the video.

Step 4 After the video download is complete, you can find it in Downloaded.

Complete FB video download on iPhone/Andriod
How to download Facebook videos on mobile devices? Although many apps advertise that they support FB downloads, but tests show that most of them do not work properly, and some that do work require payment. Here we will introduce a Facebook video download online method.
Operation steps of FB video download online:
1. Open the Facebook app on your iPhone/Andriod.
2. Find the video you need to download and click the "Share" button.

3. Find and tap the "Copy Link" option.

4. Open the fdown tool in the browser on iPhone/Andriod, then paste the URL and click download.

5. In the newly loaded content, select Normal Quality or High Quality.
6. Finally, click "Download Video" on the newly opened page to complete FB video download.