Have you ever encountered a situation where you want to retrieve chat records from WhatsApp before restoring after changing your phone? Perhaps your first thought may be to complete it through WhatsApp Backup. However, how can WhatsApp Backup be restored without uninstalling? Although WhatsApp does provide operational guidelines in its FAQ section. However, if you have reviewed the relevant guidelines, you will find that the methods introduced by WhatsApp are actually somewhat complex and difficult to operate. So is there a more efficient and convenient method that novices can quickly master without technical knowledge? This article will provide you with a detailed introduction on how to restore WhatsApp Backup without uninstalling it on Android and iPhone.
Can WhatsApp Backup be restored without uninstalling? To be honest, there is basically no opportunity for WhatsApp Backup recovery after uninstallation. Because this is not in line with system performance. However, it is indeed possible to restore WhatsApp and WhatsApp chat records on Android and iPhone through some simple methods.
Android WhatsApp Recovery
iOS WhatsApp Recovery
Free Trial for Win Free Trial for Mac
Method 1 Use Google Drive Backup to restore WhatsApp Backup For Android.
In this section, we will first introduce the top 4 software that can help Android users recover deleted WhatsApp, including their respective performance, advantages and disadvantages.
If you want to restore WhatsApp backups in Android, you can first complete them through Google Drive. The prerequisite for this method is to use the Google account and phone number previously used to create backups. The specific operation steps are as follows.
Step 1 After uninstalling WhatsApp, reinstall WhatsApp on the new device through the official platform.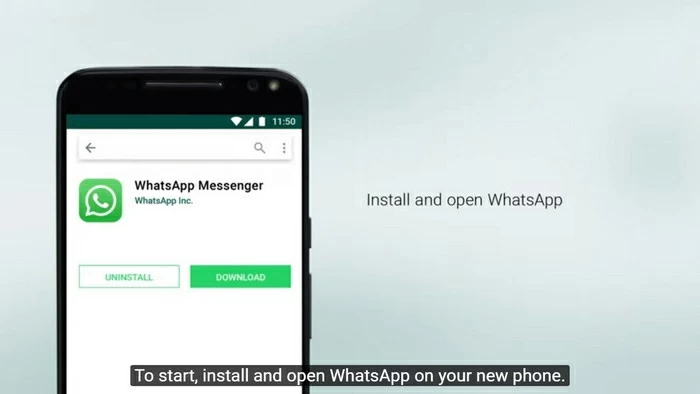 Step 2 Once the reinstallation is complete, start WhatsApp and verify contact details such as phone numbers using the Google account and phone number that you created the backup.
Step 3 Click the "Restore" button after a prompt appears in the main screen window. The system will then automatically start recovering WhatsApp backups from Google Drive, including chats and videos.
Step 4 Prepare to begin the recovery process. Click the Next button as prompted. As you will see, the chat history will be displayed over the phone.
Step 5 The recovery process has officially begun. WhatsApp will automatically start restoring backup data from Google Drive. Chat logs and media files in backup will be restored.
Tip: If you don't use Google Drive for a backup, WhatsApp will automatically restore the backup data using a local backup.
Method 2 Restore WhatsApp Backup For Android using local backup
In addition, you can also restore WhatsApp 'chat records' to your new phone through local backup. If you want to restore WhatsApp related data on the new device, you can transfer chat records and media files to the new device through File Explorer, computer or SD card.
After setting up WhatsApp local backup, restoring media files and chats can be done by following these steps.
Step 1 The WhatsApp stored locally can be accessed by starting the file manager or File Explorer application on your device.
Step 2 Browse the storage space of the device, and then click WhatsApp> Database or SD Card > WhatsApp> Database to find the location of the WhatsApp backup.

Step 3 Rename this backup file, changing msgstore-YYYY-MM-DD.1.db.crypt12 to msgstore.db.crypt12. Please do not change its information.

Step 4 If you already have WhatsApp installed on your device, uninstall and re-install WhatsApp through the Google Play Store.
Step 5 After reinstalling WhatsApp, verify your account to see if any existing backups are available, just as you would with a Google cloud hard drive backup. Then click the Restore button and wait to restore all WhatsApp data from the saved backup file.
Those are some tips on how to restore WhatsApp Backup without uninstalling Android. I hope you found them helpful.

Method 3 Using iCloud Backup to Restore WhatsApp Backup For iPhone
To use iCloud backup to restore WhatsApp backup of iPhone, it is necessary to ensure that the iCloud backup already exists. Then follow the steps below to restore WhatsApp chat records.
Step 1 View it through WhatsApp>Settings>Chat>Chat Backup.
Step 2 If the backup is confirmed to exist, you can uninstall and reinstall WhatsApp from the App Store.
Step 3 After logging in and verifying the account, follow the prompts on the screen to restore chat records.
Note: Before recovering chats via iCloud, log in to iCloud using your Apple ID and turn on iCloud Drive. Also make sure your iPhone has enough storage space, which should be nearly twice or more than the actual storage size of your iCloud account. Then you have to use the same account to restore and back up WhatsApp chats.
Those are some tips on how to restore WhatsApp Backup without uninstalling your iPhone. Hopefully it will be helpful for you.
Method 4 Use The Data Recovery Tool UltData to Restore Rhe WhatsApp Backup
After our introduction, you've learned about the first 3 ways to restore your WhatsApp chats. However, all three of these methods are relatively complicated, and you may ask if there is a simpler and more effective solution. The answer is yes. Data Recovery tools can help you quickly recover WhatsApp chats in just 3 steps.
To restore a WhatsApp backup using UltData, perform the following steps:
Step 1 Download, install, and start the data recovery tool UltData. Then, go to 'WhatsApp Recovery', select 'Application Backup and Recovery'.
Android WhatsApp Recovery
iOS WhatsApp Recovery
Free Trial for Win Free Trial for Mac
Step 2 Connect your Android phone or iPhone to your computer.

Step 3 Select Backup and Restore. All attachments and backup WhatsApp messages such as WhatsApp messages are restored to the device.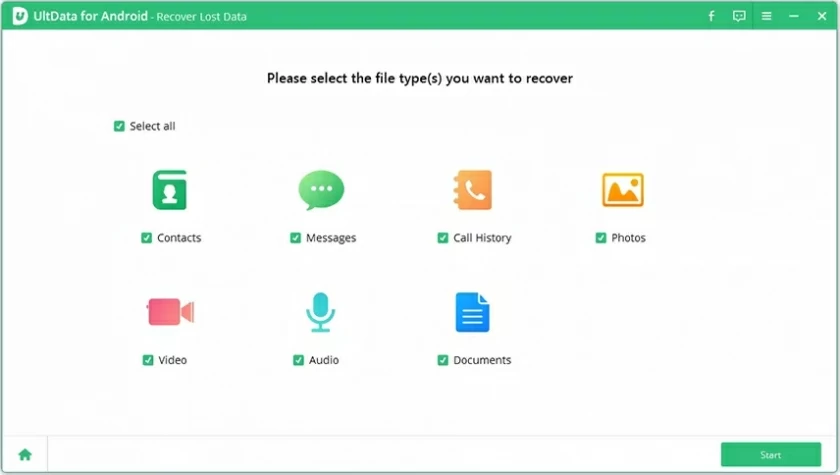 If you are using an iPhone, the recovery process will be largely automatic, which is very convenient.

Summary
Hopefully, you've learned how to restore WhatsApp Backup. Using data recovery tool UltData is the most simple, effective and best method. Because of its more than the success rate of recovery, it is widely praised by many users.
Android WhatsApp Recovery
iOS WhatsApp Recovery