How can I recover an Oppo phone photo that has been permanently deleted? Many OPPO mobile phone users will set up and enable the recovery and backup function when they get a new phone, and backup the phone data to the Oppo cloud space at any time, especially the phone photos. This allows them to take the method of restoring and backing up the deleted phone photos when they lose the phone photos. If unfortunately, you mistakenly delete your phone's photos, but you don't have a backup, you regret it~
If you don't have a backup and want to find the Oppo phone photos deleted by mistake, in fact, there is another way, is to use Geeksoft Data Recovery. It can help us to recover the Oppo photos deleted by mistake in the mobile phone, simple and effective. It should be reminded that before restoring the deleted photos in the phone, it is recommended that you do not use the phone to take pictures, otherwise the data of the new photos will overwrite the mistakenly deleted photos.
Steps to recover deleted photos from Oppo phone using Geeksoft Data Recovery:
Step 1 Download and install the required data recovery tool, Geekersoft Data Recovery, on your computer.
Step 2 Connect the Oppo phone to the computer using a data cable, then select the type of data you want to recover, so select "Photo Library", and click "Next". At this point, you can set filters to restore specific data, or you can restore all data by default.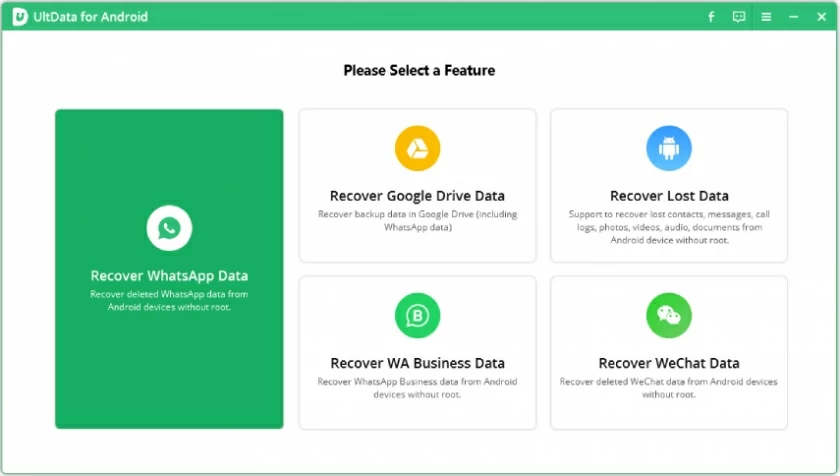 Step 3 Geeksoft Data Recovery will scan the data on the phone. After the scan is complete, confirm and select the photos to be restored, and click "Restore", so that the deleted pictures on Oppo's phone can be restored to the computer.

How to recover permanently deleted Oppo photos
This is how to recover permanently deleted Oppo photos without backing up the data. Just three steps, very easy. Of course, Geeksoft Data Recovery can recover more than Oppo photos. If your Oppo mobile phone is mistakenly deleted text messages, videos, recording files, call records, contacts, etc., Geeksoft Data Recovery can recover for you easily.