How can I recover mistakenly deleted phone photos? There have been many people who have deleted photos from their mobile photo for various reasons, such as deleted by naughty kids, deleted when cleaning up the memory of their mobile phones, and deleted for misjudging. After deleting them, they began to regret it and tried various methods to restore the photos, but they still failed. Don't worry, Geekersoft Data Recovery helps you quickly and easily recover deleted photos. This article will introduce you to the method of recovering deleted photos from Xiaomi phones using Geekersoft Data Recovery. Easy to operate, novice can also easily master.
Product Recommendation: Xiaomi Data Recovery.
Method 1 How to Restore mistakenly deleted Xiaomi Mobile Phone Photos - Restore from the Recycle Bin
There was a time when the Recycle function was removed from the Xiaomi phone, but the Recycle function of the camera has been added back in 2.2.15.2 and later. If you ever have trouble finding out how to retrieve mistakenly deleted photos from the Xiaomi Photo Recycle bin, you can upgrade your phone to 2.2.15.2 or later in the App Store and start using the Xiaomi photos Recycle Bin. Open the photo Recycle Bin on Xiaomi's mobile phone: Photo album - top right corner [three dots] icon - Recycle Bin. Photos deleted by ordinary users will be temporarily stored in the local Recycle Bin for 30 days, and the system will automatically delete them after 30 days.
In addition to photos, videos taken by Xiaomi's mobile phone can also be retrieved in the Recycle Bin if they have been deleted by mistake, making it extremely convenient and practical.
Method 2: How to recover the mistakenly deleted photos of Xiaomi mobile phone - Using Geekersoft Data Recovery
However, if you want to restore photos deleted for a longer time, you need to use professional Xiaomi mobile phone photo recovery software. The software recommended below is not only easy to use, but also provides a free preview of deleted photos before actual recovery. If you are not sure whether you can find the photos, download the free data recovery software -- Geekersoft Data Recovery. After confirming that you have scanned and found the deleted photos by mistake, buy the paid version, restore the photos to your computer, and then transfer them to your mobile phone or cloud storage platforms such as Google Drive, Yandex, Mega, Onedrive.
The specific steps of using Geekersoft Data Recovery to recover photos deleted by mistake on Xiaomi mobile phone are as follows:
First, click the following button to download the software.
Secondly, click [Photo Gallery] in the software, and then the software will scan the photos in the phone. After the scan is completed, all the photos will appear in front of us.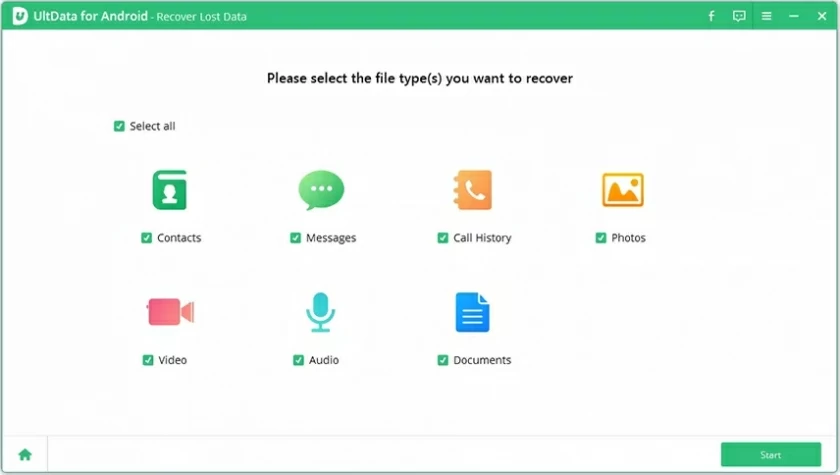 Finally, find and preview the mistakenly deleted photos, then click to restore them to your computer.

Restore Android phone photos
The issue of how to restore photos deleted from Xiaomi mobile phones has been resolved. The specific steps for restoring photos deleted from Xiaomi mobile phone have also been shared with you above. Misdeletion of photos from mobile phones often occurs, and using Geekersoft Data Recovery to recover Xiaomi phone from deleting photos by mistake is a good option. In addition, backing up data in a timely manner is the best solution to help you quickly recover data.
Geekersoft Data Recovery is a professional provider of data recovery for computers and mobile phones, supporting over 300 file formats such as WeChat, files, photos, videos, and music. Geekersoft Data Recovery, focusing on data recovery, is worth it.