"Oops, I accidentally deleted a text message I needed! How to find deleted messages on iphone?"
Regardless of the circumstances, accidentally deleting a message can be very disturbing, which can result in the loss of important information. Fortunately, there are several ways to recover deleted iPhone messages. In this article we will introduce you to several effective methods, keep reading!
Product Recommendation: iPhone Data Recovery Software - Supports to recover messages, photos, videos, etc. from iPhone, iPad, iPod.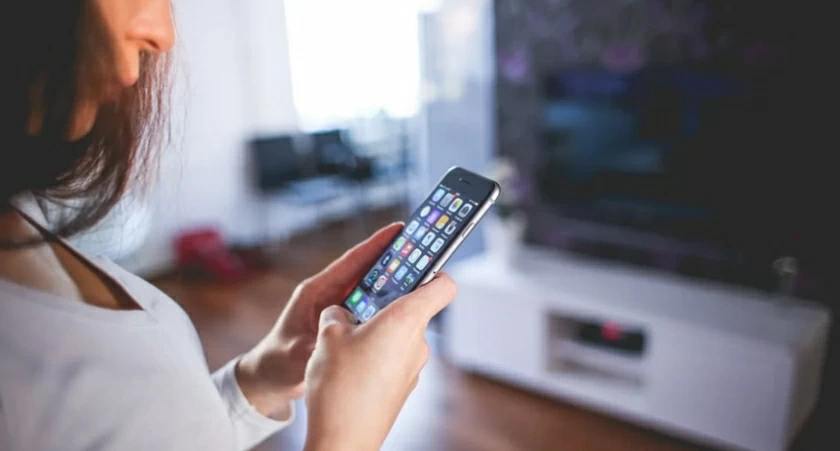 How to recover deleted text messages on iphone
Recover Deleted Messages Using iCloud
Backup from iCloud is one of the ways to recover deleted text messages on iPhone. The premise is that you have regularly backed up your iPhone with iCloud. If you are sure that you have backed up, then using this method can help you retrieve deleted messages. If you don't, then just look at the other methods that follow.
To restore deleted messages using iCloud, please refer to the following two sections.
Preparations of retrieving deleted messages:
1. Open the Settings app.

2. Once the app opens, tap your device name at the top.

3. Select "Enter iCloud".

4. Select iCloud backup and check the actual backup time. If the backup time is before the deleted information, then you can restore it directly.

Recover deleted messages on iphone:
Make sure that there is a backup before deleting the information, then you can restore it next.Make sure you have a backup before deleting the information so you can restore it.
1. Go back to the Settings app and select General.

2. Slide to the bottom to select "Reset".

3. Select "Click to delete all content and settings", and when prompted to confirm, select "Erase Now".

4. After erasing, the iPhone will be restored to factory Settings in a few minutes. After that, you'll see the iPhone's initial welcome screen. Complete the first few steps, then go to "Apps & Data", and select "Restore from iCloud Backup".

5. Log in to the iCloud account, and then select the backup that is closest to the time when the text message was deleted to complete the recovery.
After the recovery is complete, open the iPhone "Messages" app to check whether the deleted text messages have been recovered. If not, try the next method!
Recover deleted messages with iTunes or Finder
If your iPhone was backed up on a Mac or PC, you can try using iTunes or the Finder (iTunes for Windows computers; Finder for Macs) to restore your information.
Operations of retrieving deleted iPhone messages with iTunes or Finder:
1. Connect your iPhone to your computer and open iTunes or Finder.
2. Click the icon of iPhone in the upper left corner in iTunes. From the Finder, click on the left menu bar to select your device.
3. Select the backup file to complete the restoration from backup.

If iTunes or Finder still can't help you recover deleted messages, you can use the following third-party apps to restore them.
Recover deleted messages with third-party apps
There are many options for third-party data recovery software. Most of the time this is done by scanning the storage device and repairing the lost data.
The difference is their recovery success rate and ease of use. Some solutions are far superior to others. In order to give you a high recovery success rate, we invite you to review our guide below.
The method we will introduce next is based on the third-party tool Geekersoft PhoneRescue. Before the operation, please complete the installation of the app through the address below.
Steps of how to recover deleted messages on iphone detailed:
Step 1: Open and select "Recover from iOS Device" mode.

Step 2: Connect your iPhone to your computer and select "Messages" to scan.

Step 3: After scanning, select the deleted Messages to preview and recover.

After the operation is complete, you can view the deleted information on your iPhone.
If you want to recover deleted contacts, you can check out our another article: "How to retrieve deleted contacts on iphone without backup".
Summary of How to recover deleted text messages on iPhone
As you can see, deleted messages can be recovered from iPhone by the above three methods. The first two methods require your iPhone to have backup data. Method 3 can restore information without backup, but the premise of method 3 recovery is that the storage space is not overwritten by new content. In other words, it is necessary to restore it as soon as possible after deletion to avoid the storage space overwritten by new information.
Editor's suggestion: In order to avoid loss of information, I hope you can back up your iPhone regularly.