LiveLeak, a video-sharing site similar to YouTube, is based in London. It is a video sharing website founded on October 31, 2006 by Hayden Hewit and the Ogrish team. LiveLeak bills itself as providing users with real footage of politics, war, and other world events and issues. Here we will introduce you to 8 Best LiveLeak Alternatives.
Product recommendation: YT Saver, supporting video downloads from 10,000+ video websites.
8 Best Alternatives To Cricfree
1. AOL Video
When it comes to video sites like YouTube's site and Liveleak, AOL Video has to be mentioned. You don't need to sign up to browse the vast array of videos on AOL Video. On this site, you can find videos of Headlines, Adventure, Entertainment, Science, Sports, and more. AOL Video has a clean and smooth page, and it is one of the perfect alternatives to Liveleak, which is highly sought after by users.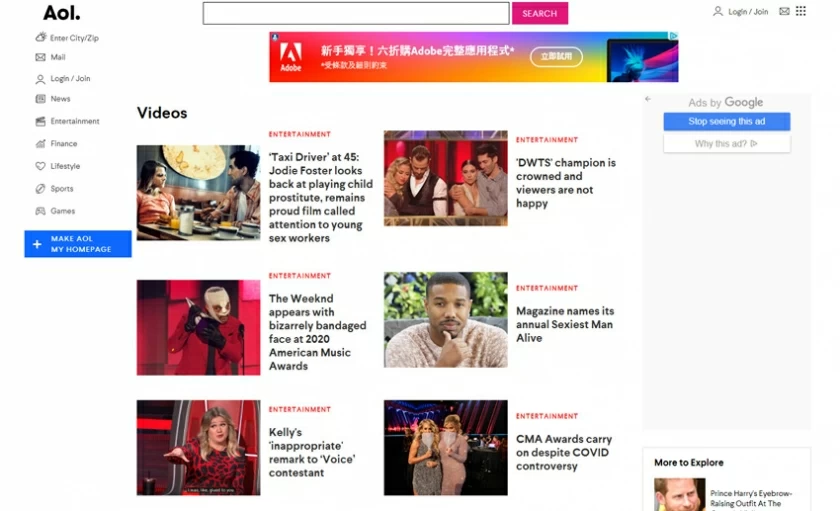 2. ItemFix
ItemFix is ​​also a video sharing site similar to LiveLeak. You can watch videos uploaded by others through "Latest" or "Popular channels", or upload and share your own creations. Click "Latest" and you can see the latest uploaded videos, so you can better connect with the world.

3. Xfinity Video
Xfinity is also a video sharing site similar to YouTube and LiveLeak. Its style isn't for the conservative crowd, but if you like videos like America's Got Talent, scary rattlesnakes, and more, this is the place to go. It's sure to keep you screaming!

4. Veoh
On Veoh's page, you can see that it includes columns such as Wides, Movies, Music, Channels, etc., which can easily help you find streaming videos, full episodes and movies that you are interested in. Comedy, Anime, Adventure, Horror, TV Shows, Movies can be viewed anytime.

5. D Tube
As the name suggests, D Tube is similar to YouTube. Browse through the site's pages and you'll see that it's too YouTube-like in style. After logging in to your account, you can upload your own videos, or browse hot videos, new videos, Trending videos, etc. You can also add interesting videos to Watch later for subsequent viewing, and watch videos you have browsed again. It is a decentralized platform that runs on the Steem blockchain and encourages users to pay in cryptocurrency.

6. Ebaumsworld
There are all kinds of novel videos on this site, funny, scary, grotesque, nonsense, you name it. Of course you can also play games here or join forums that interest you. Video, games, social needs are all satisfied for you.

7. OMG News
OMG News focuses on controversial hot issues. If you're interested in this kind of video, don't miss OMG News. When you open the web page, you will scream: OMG! Videos in the categories of politics, science, technology, etc. are all available, such as videos challenging scientific authority, videos of controversial figures, and more.

8. MyVidster
MyVidster is one of the great alternatives to Liveleak that supports video sharing and hosting, social networking, and more. Users can not only upload and manage their own videos, but also view and interact with others. It has a wide range of video themes and excellent video quality, so it is loved by many video enthusiasts.

Tip: Download Online Videos with YT Saver
All of the sites provided above support online browsing of videos, and the videos on these sites are all downloadable. If you need to download, YT Saver is perfect for the job. This tool can support downloading videos from 10000+ websites, not only that, you can also grab videos from various sites quickly because it adopts advanced multi-threading technology. If you are interested in how YT Saver works, check out the following steps.
Step 1 Install and launch YT Saver.

Step 2 Copy the URL and paste the link on YT Saver.

Step 3 Wait for the download to complete, then you can find the video in Downloaded.

Summary of Best LiveLeak Alternatives
The 8 LiveLeak alternative sites in this article have a lot of content. But the videos on these sites are often deleted, and they can't be viewed after deletion. If you want to view the videos all the time, then the best way is to use YT Saver to download it to your device. This will prevent the video from being unviewable if it is deleted.